SIFU NICK MARTIN
Sifu Nick Martin is a professional Wing Chun Kung Fu instructor.
Nick began training in 1994 at the age of 14 under the expert guidance of Master James Sinclair the Founder and Chief Instructor of the prestigious UK Wing Chun Kung Fu Assoc. founded in 1985.
With over 20 years experience Sifu Nick Martin is one of the Association's most senior instructors and has taught alongside Master Sinclair all over the U.K.  Nick  has also travelled internationally, teaching in Los Angles, Hong Kong and Mainland China.
Sifu Nick Martin is responsible for the Association's growth in Chennai, Southern India and travels regularly to teach the instructors, conduct seminars and run workshops for the senior students.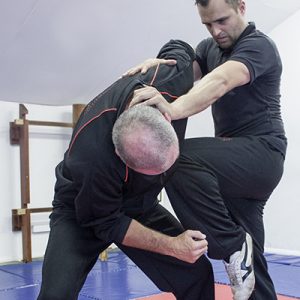 Nick is based in London with branches in both South and East London.
He runs classes for Imperial College and works closely with many charities and women's refuges, offering his knowledge and experience in these areas to the broader community.
For more details please see our 'Branches' page.
Widely recognized for his skill and in depth knowledge of the Wing Chun system, Sifu Nick Martin has produced many talented practitioners over the years and continues to teach both students and instructors in group and private classes.
BJJ & GRAPPLING
Sifu Nick Martin is a very skilled Wing Chun practitioner.  he is also skilled on the ground.  Below is a clip taken form his first ever competition against seasoned competitors.  The team they met were from Cage Rage and known as Elite.  This match is for a place in the Final.
South London Wing Chun Classes For Women

Sifu Nick Martin specialises in teaching women's self defense courses, close range security and works with a number of International Corporations.
PERSONAL FITNESS & PRIVATE LESSONS
Always known for his fitness and conditioning, Nick has produced simple exercise plans and workouts to help students of all abilities obtain their goals. These can be found alongside the instructional videos on our 'downloads' page.